About Wisconsin Surf
Get To Know Us
Wisconsin Surf is a surf shop in the Northwoods tourist town of Hayward Wisconsin! The owners are a husband/wife team Beau and Bethany Petersen along with great staff! If Hayward is your vacation destination or home, Wisconsin Surf is here to get you ready for your summer lake activities! As a travel agent, photographer and videographer Beau and Bethany travel whenever possible! As a travel agent Bethany loves to help plan fabulous vacations. As a photography and videography team Beau and Bethany capture weddings, portraits and commercial projects. Opening a Surf shop allows us to continue to help people add to the fun of their next adventure. We love bringing a paddle board on our vacations to get an added perspective on every trip we go on. We want to bring these experiences back with us to the little town of Hayward, WI. By providing a paddle board/surf shop we can help you expand on your vacation and paddle boarding experiences. The best way to explore a lake and lakeshore is on a paddle board, get the best view and freedom from your own personal paddle board!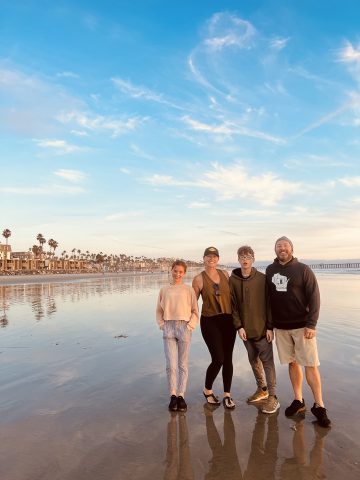 The Petersen family on a surf vacation in Oceanside, California
---
About Paddle North
We love working with Paddle North!! They're timeless boards are simple, well constructed and beautiful. Working with small companies with quality products is important to us. Paddle North is a small team of about 15 people. They believe that everyone needs more time on water, in nature, seeking truth, balance and clarity. We couldn't agree more!!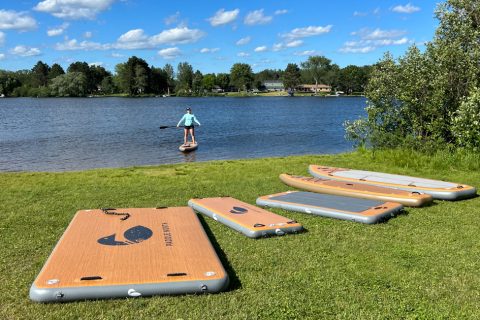 ---
About Hayward, Wisconsin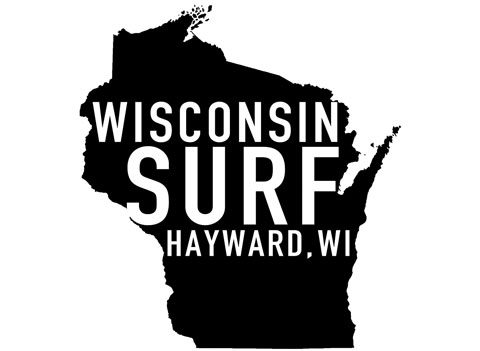 Hayward Wisconsin has always been known as a summer lake town full of boating activities. We want to expand on those experiences to provide more ways to enjoy the beautiful area. Just an hour south of Lake Superior, Hayward has so many perfect paddle boarding and lake surfing locations to offer. Hayward is the perfect setting to scope out your new adventure!!